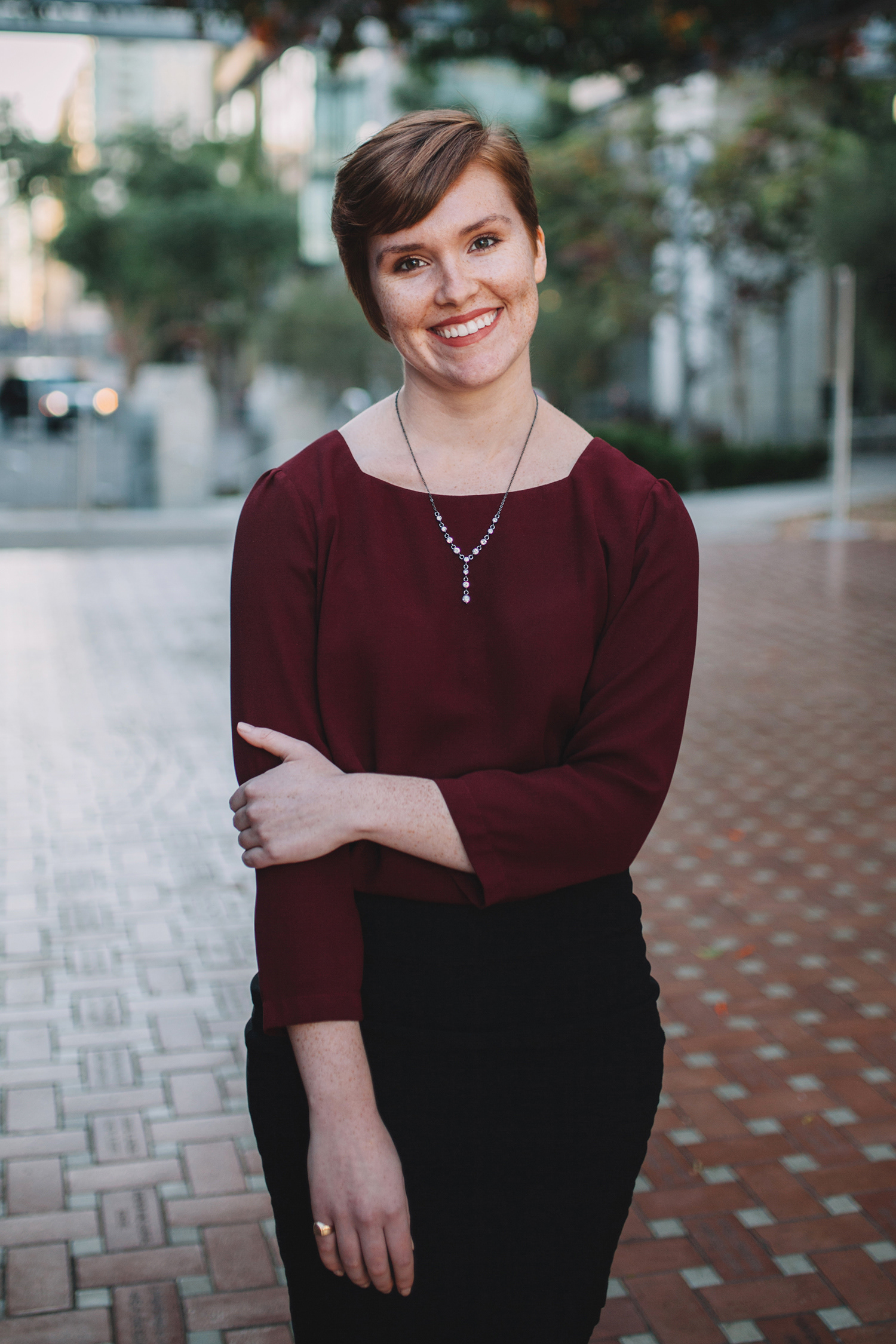 My name is Rebecca. I'm a graphic designer, master multi-tasker, and stationery enthusiast.
I'm currently juggling deadlines at
San Diego Magazine
, where I serve as Associate Art Director for print and digital products. My daily tasks range from designing a magazine feature to formatting an online story. I love taking on new challenges, and some of my bigger projects have included event branding, animation, and a website redesign.
Though I studied English and journalism, I fell in love with the creative challenge of design. Whether you are reading a menu or perusing a website, design can make or break your experience. I strive for both beauty and function in my work.
When I'm not designing, you can find me watching good movies, lettering an envelope to mail to a friend, or planning my next trip. Swing by 
my Instagram
 to see some of my adventures (and say "hi!").
Associate Art Director, Digital & Print
San Diego Magazine
, 2020 –
Designer, Digital & Print
San Diego Magazine
, 2017 – 2020
Assistant Designer, Digital & Print
San Diego Magazine
, 2016 – 2017
Design Fellow / Project Manager
Atlantic Media, 2015 – 2016
Founder / Editor in Chief / Director of Design
Forum Magazine
, 2013 – 2015